Normal Price: $97 / Month
Get Unrestricted Access Today with our Launch Special Discount 
Get VidScripto Agency For Just A Low ONE-TIME FEE Today
✅ Create & Maintan Unlimited Workspaces
.
✅ Your own Workspace Dashboard
.
✅ Create & Maintain Unlimited Teams & Users
.
✅ Your own Users Dashboard
.
✅ Full NO LIMITS Agency Rights Included!
.
✅ Add Unlimited Virtual Assistents, Clients, Co-workers.
✅ BONUS #1: Facebook Masterclass.
✅ BONUS #2: Facebook Ads Training
Start Your Video Transcription & Translation Services Business Today With The Agency Upgrade  
Use The Agency Dahsboard & Licence to Serve Your Clients!

Help Local Businesses Thrive With Vidscripto Agency!
 With VidScripto you have a platform that creates transcriptions and translations from videos in just a couple of minutes.

...Just imagine if you can showcase their transcribed videos in different languages and produce tons of lead magnets for their business, using their own video material that already exists.
Local business owners are struggling to get new clients and retain the clients they already have… 
They often have no clue how to gain more clients.
They are spending lots of money on advertising, while they forget to engage and re-engage their clients in an appropriate way.
​

Local Businesses Need More Clients Every Day! 

One Time Investment | No Monthly Fees Commercial Rights Included Today Only
With VidScripto ...
Agency License
 you can help many local businesses grow their business with ease and get paid in the process...
​
Introducing
Buy With CONFIDENCE!
There Is NO RISK Whatsoever!
30 Day Money Back Guarantee
If you have any trouble using VidScripto and we fail to help you resolve the issue, or if you have not been able to generate any results, we'll give you 100% of your money back. We don't offer a no questions asked refund, so please provide a genuine reason and proof that you did everything we told you before asking for a refund. Please read the sales page carefully before making a purchase, results vary for various niches and depend on various factors so they cannot be guaranteed to be the same as ours on this page. We do not promise that you are guaranteed to make money from this software.
Like these Mortgage Brokers in Utah, thousands of local businesses are spending thousands or more to get clients into their offices or through their front door. 
These businesses have taken the expensive route to getting more clients, by paying for expensive PPC advertisements online. 
And this is just a fraction of their marketing budget. What if you can provide them with a solution that will generate them more targeted leads for LESS?
You draft their content and blast them to all social media platforms, and BOOM, they see their leads increase instantly.
Building your team to support your clients is easy with VidScripto's user dashboard, so you can add virtual assistance, co-workers, clients or any other users to make your project a success.
You can help them grow their leads in a matter of weeks, not months, with high quality lead magnets and videos that reach a bigger market than they could reach ever before!
​
Convincing new clients about your services should be a breeze when they see how quickly they gain followers and leads.
Get Leads & Clients For Your Agency Clients Showing Them A More Effective Way!
With Transcription & Translation Services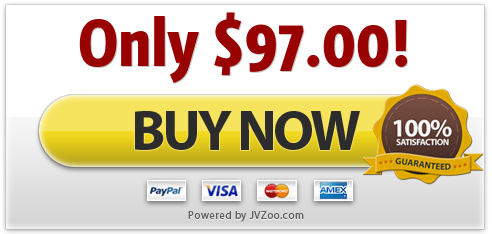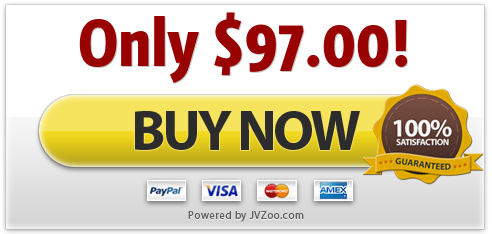 Your Special Agency BONUS #2
Only During This Launch Event
Facebook Ads Training
With Facebook Guru David Schloss
David Schloss started marketing online in 2007 from his college apartment. Focusing on social paid traffic via Facebook, YouTube, Twitter, and various retargeting networks. 
He managed paid traffic for various seven / eight figure businesses and consulted with TV personalities and high-end brands in business.
Spent over $20 million (and counting) on Facebook and Instagram traffic in 2018 (over $30 million last 3 years).
He has been interviewed by Forbes Magazine, Entrepreneur Magazine, Business Insider, The Huffington Post, Entrepreneur on Fire with John Lee Dumas, etc.
Your Special Agency BONUS #1
Only During This Launch Event
Facebook Ads Master Class
By Team Kimberly & Danny de Vries
Facebook Ads Masterclass by Kimberly's Team over 6 webinars with a total of 8.5 hour pure valuable content to start your own Facebook ads campaigns.
Introducing the Facebook Growth Hacks Program! In this program we take you by the hand in a 6-module intense program to make you a Facebook marketing GURU. Yes, in 6 modules you will be able to teach what we teach you, with our Facebook GrowtHacks techniques.
You will learn:
Module #1: How To Build A FB Fan Page & Boost Your Posts With PPE Ads!
Module #2: How to Create A Facebook Ad with Detailed Targeting & Optimization!
Module #3: How to Setup your Facebook Pixel and Create Audiences.
Module #4: The A-Z of Retargeting.
Module #5: Breaking the Ice of Manual Bidding.
Module #6: Facebook Ads for Ecommerce.
FAQs : Frequently Asked Questions
1. Do users need any software or app to download?
No, this is a completely browser based platform, so users can use their browser without having to download anything.
​
2. Are There Any Monthly Or Ongoing Fees To Use The App?
VidScripto is available for a small one time payment during this launch special. The price may change to a monthly subscription at any time without notice once this special deal expires! When you get BanrAds during this launch week you will be grandfathered into BanrAds at the one time price.
​
3. Does VidScripto Work On PC or Mac?
VidScripto is created as SaaS Software (Software as a Service) and is cloud based. This makes VidScripto accessible to all browsers and all Devices, as long as you have an internet connection!
​
4. What is the link to your support desk?
If you have any questions or problems, you can open a ticket in our support desk. Send an email to: support@vidscriptohub.com.
​
5. What is a commercial license?
With the commercial license you will be able to sell transcripted and translated videos to clients in your local area and provide them with commercial translation services.​
Earn A Job Replacing Income With VidScripto Agency License
A Complete Transcription & Translation Business!